Do you want to experience the real retro cycling feeling? Then you can go to Velofinesse in Herent. Velofinesse has an impressive collection of original vintage racing bikes for rent, which will take you back to the golden years of cycling.
Each bicycle in the Velofinesse collection has been manufactured with craftsmanship in the last century and is ready for a second life. No modern techniques, but a steel frame, gears on the frame and the only way to move forward is "stomp". This is the ultimate way to experience the feel of 60s and 70s cycling.
Whether you want to join a retro tour with friends or colleagues, or are just looking for a unique way to take part in a bike ride, Velofinesse has something for everyone. The varied collection of retro racing bikes is ready for you to rent. And best of all, you can enjoy this unique cycling experience for only €25 excluding VAT per original vintage racing bike/half day.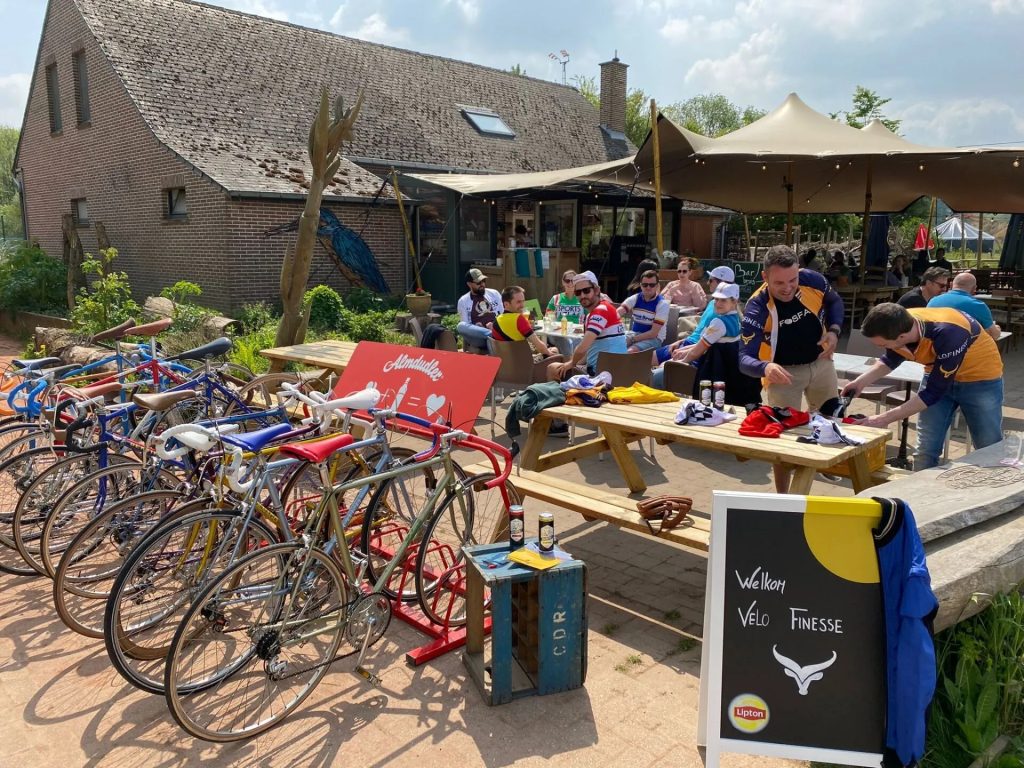 Velofinesse is located at Dorenstraat 43 in Herent and is easy to reach by car or public transport. Contact Velofinesse at info@velofinesse.be or call +32497/439.288 to rent a vintage racing bike and go back in time.
Rent an original vintage racing bike at Velofinesse and be a cycling hero of the past.