The Eindhoven bicycle shop Fraai Staal is a symbol of hardness, endurance and tenacity. Synonymous with craftsmanship and tradition. Made of steel were the bicycles on which the great champions of history have achieved memorable feats.
Rob Rooijens gives beautiful old bicycles a new life and he does this with a lot of love and creativity. Rob was once a bass player in a band and worked in the communications world, but he had to stop due to MS. Fortunately not an aggressive form, so he changed tack and now puts his creativity in refurbishing old steel horses.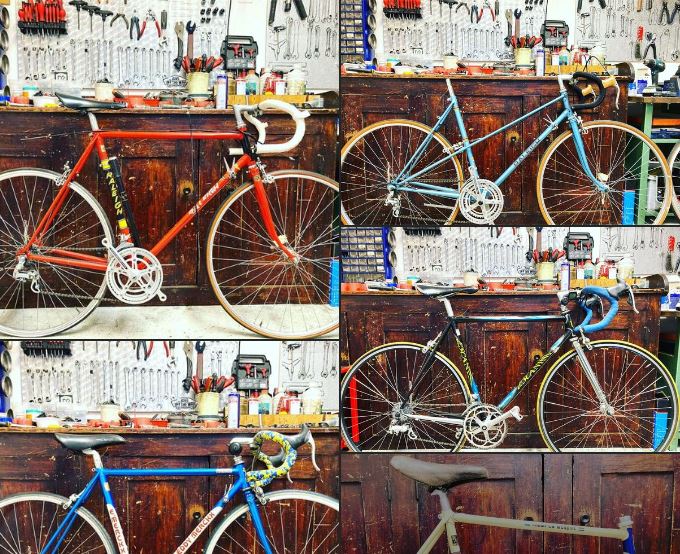 The shop and workshop of Fraai Staal is located just outside the city center at Leenderweg 119 in Eindhoven. In his workshop he restores old bicycles and builds the most beautiful custom bicycles in consultation. At the front of the store are beautifully restored bicycles, a number of well-known French brand bicycles, but also a Gazelle Champion Mondial, old Eddy Merckx racing bicycles, beautiful Raleighs, etc.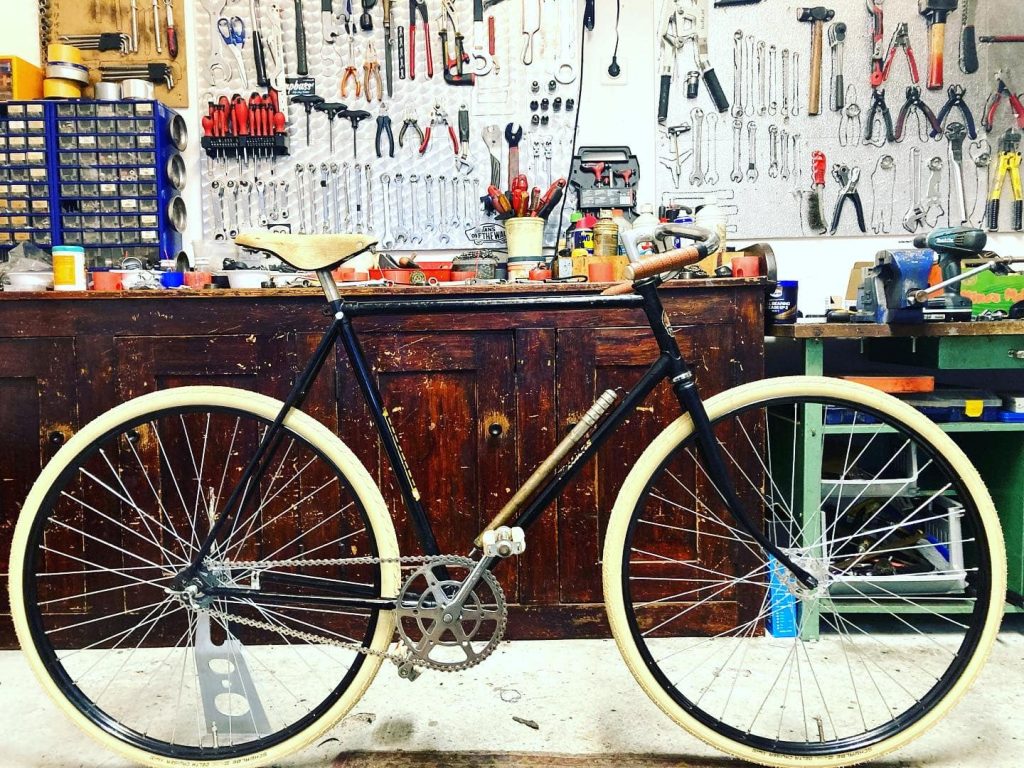 Fraai Staal is also a dealer of replicas of robust path racers with the look of the 1930s, handmade quality bicycles from the Achielle brand.
His clientele is growing steadily and comes from both the Netherlands and abroad.
For bicycles with character, visit Fraai Staal on Leenderweg, the coffee is ready.
Fine steel
Leenderweg 119
5614HM Eindhoven
Tel. +31(0)40 3680424
Opening hours:
Monday : 09.30 – 16.00
Tuesday: closed
Wednesday : 09.30 – 16.00
Thursday : 09.30 – 16.00
Friday : 09.30 – 16.00
Saturday: 10.30 – 16.00