Your reward is ready! Anyone who completes one of the Tour de Retro cycling tours on the weekend of 24 and 25 June 2023 will receive this fantastic reward at the finish!
A large 'retro' beach towel with the famous historical cycling teams depicted on it, such as Molteni, St. Raphael, Brooklyn, Ford France, Peugeot, etc., etc.
This sheet is not only practical to take to the beach or the park, but it is also a nice reminder of your performance during the Tour de Retro.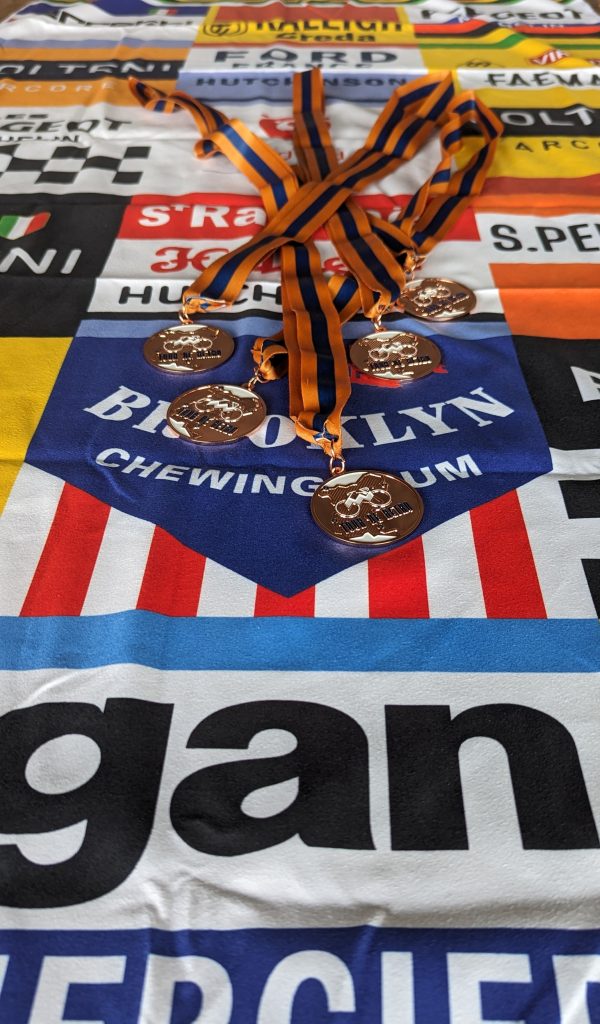 But that's not all! You will also receive a beautiful bronze commemorative medal from Tour de Retro. A nice reminder of your participation in the tour for your trophy cabinet, but it is also a symbol of perseverance and achievement.
Not yet registered? Register quickly!